Name:
Gabriel Angelique C. Louvel
Age:
28
Image Appearance: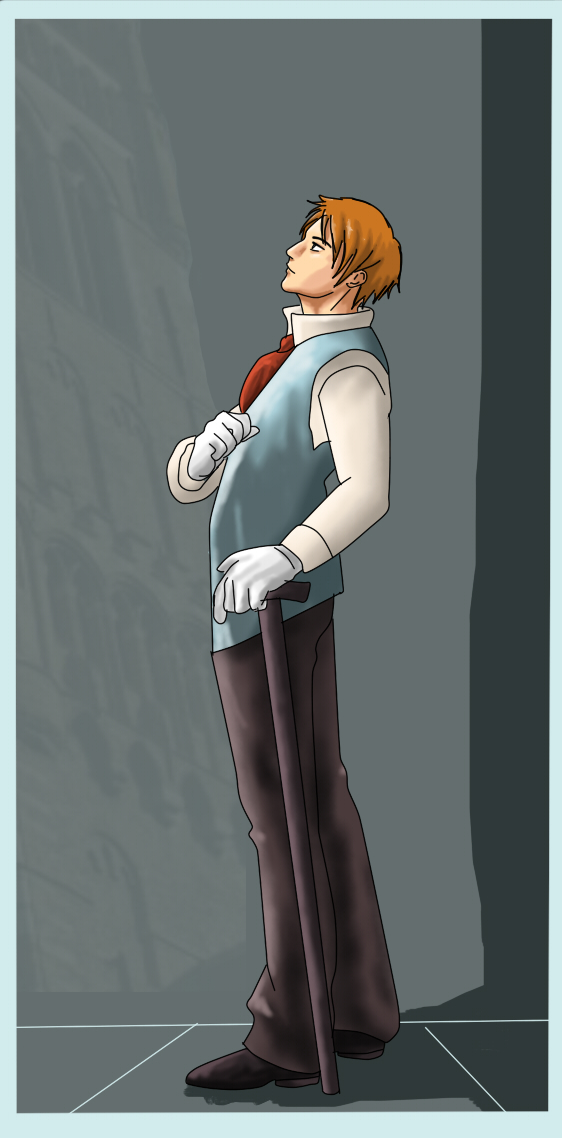 Height:
6"01
Weight
169lbs
Gender:
Male
Sexuality:
Bisexual
Country:
Classical
Occupation:
Book Shop Keeper
Group:Personality:
Gabriel is a serious and curious type of person, He loves to read various books and understanding different types of culture. He tinkers with various items and machinery he finds interesting, Even though his serious personality he has kind heart to whom he considers dear to him.
Likes:

Bells and Chime
Clockwork
Books
Strawberries
Egg Dishes

Dislikes:

Rainy Days
Extravagant things

Background:
Gabriel is the only son of a middle class family in the Classical Country, He had rigorously trained to play the Corillon due to it's wide range that could affect the City , Because of this he has little time to socialize and go out of his house which resulted his fascination on books and tinkering with various items
Instrument:
Carillon (Illusionary)
Strengths:
The Carillon has a wide range area of effect It's sound can be almost heard through out the city as it is located on the tower of the City,
Weaknesses:
Even though of it's wide range it is very vulnerable to destruction because of the height of it's location, It is also played only once a month also because of it's wide range
Anything Else:
He owns another Carillon at his home/shop, which has been used for his lessons on his younger years for the sake of not disturbing the whole city.
He is afraids of Dogs
Last edited by CelioMacario on Sun Jun 12, 2011 10:22 am; edited 1 time in total